The 2023 Subaru Love Promise Community Commitment Award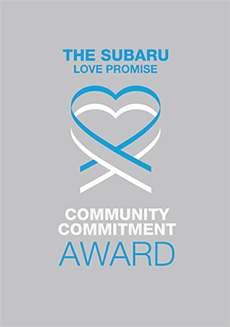 We've been nationally recognized for our dedication to our community and the Subaru Love Promise.
We're honored to receive the 2023 Subaru Love Promise Community Commitment Award. This award nationally recognizes Subaru retailers who are making the world a better place while demonstrating an outstanding commitment to supporting passions and causes in local communities. These efforts are focused in important areas such as the environment, community, health, education, and pets.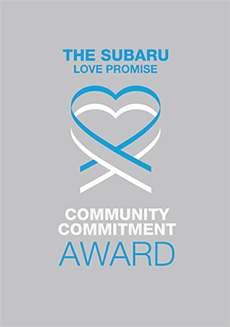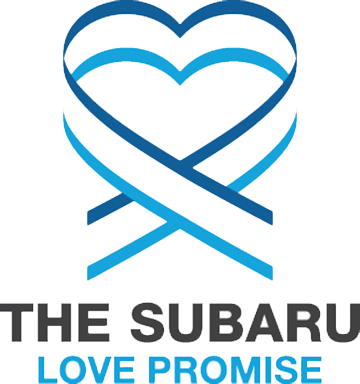 What is the Subaru Love Promise?
Subaru and our retailers believe in making the world a better place and the Subaru Love Promise is our vision of respecting all people. This is our commitment to show love and respect to our customers and to work to make a positive impact in the world.
How is Suburban Subaru of Troy dedicated locally to the Love Promise?
Our Love Promise can be seen in various partnerships with local charities and non-profits. We're grateful for the opportunity, not only to be a part of our community, but to serve it as well.
Detroit Zoological society, Almost Home Pet Shelter
Gleaners Food Bank, Common Ground Sanctuary
Susan G Komen, Beaumont health children's
Love Promise Stories from Suburban Subaru of Troy
Subaru and Suburban Subaru of Troy believe in making a positive impact on the communities in which we live and work. We uphold that belief through our Love Promise Community Commitment. Every month, we select inspiring stories from customers and partners from around our area who strive to support our collective commitment and feature them here
HOPE Shelters Receives 500 Pairs of Socks from Suburban Subaru - Eva R
Suburban Subaru has recently shown its commitment to supporting the local community by donating 500 pairs of socks to HOPE Shelters in Pontiac. The shelter, which provides assistance to people experiencing homelessness, was grateful to receive this generous donation, especially during the colder months when warm clothing is particularly essential. Socks are often an overlooked necessity for people experiencing homelessness, yet they play a crucial role in maintaining health and preventing infections. Suburban Subaru's donation will undoubtedly make a significant impact on the lives of those in need. Donations like these are essential for supporting the most vulnerable members of our community. Suburban Subaru's commitment to giving back is a testament to their understanding of the power of collective action and the importance of community involvement. Such donations help to create a sense of unity and solidarity, promoting a stronger and more compassionate society. Furthermore, the act of giving can also have a profound impact on those who donate, helping to foster a sense of purpose and fulfillment. It is heartening to see businesses like Suburban Subaru making a positive impact in the community. Their donation of socks to the shelter in Pontiac is a demonstration of their commitment to corporate social responsibility and their willingness to give back to those in need. Hopefully, this act of kindness will inspire other businesses and individuals to contribute to their communities, creating a positive ripple effect that can make a real difference in the lives of those who need it most.
---
Suburban Subaru Helps Gleaners Community Food Bank Fight Food Insecurity by Raising $21,000 - Eva R
Following a very successful holiday season, Suburban Subaru made a touching donation of $21,000 to the southeast Michigan-based food bank, Gleaners Community Food Bank. This generous act of kindness is part of a larger $85,000 donation made by The Suburban Collection and its parent company, Lithia, a family of dealerships dedicated to making a difference in people's lives. Gleaners is a non-profit organization that has been providing food assistance to those in need in southeast Michigan for over 40 years. The organization operates a network of food pantries, soup kitchens, and shelters that serve over 300,000 people each year, many of whom are struggling with food insecurity and poverty. The donation from Suburban Subaru will help Gleaners continue to provide essential support to those who are in need in the region. With this donation, Gleaners will be able to help feed over 500,000 people across southeast Michigan. This act of kindness will make a real difference in the lives of those who are in need, and for that, we are all grateful. At Suburban Subaru, the team is passionate about giving back to the community and making a positive impact in people's lives. Gleaners was deeply moved by the generosity of Suburban Subaru, The Suburban Collection, and Lithia. In a statement, the Director of Donor Engagement, Angela Halverson, said, "Our mission is to meet people where they're at and we can only do so with the help of partners like [Suburban Subaru]." The donation from Suburban Subaru is a powerful reminder of the impact that can be made when people come together to make a difference in the world. In a world that can sometimes seem harsh and uncaring, it is inspiring to see a team like the one at Suburban Subaru step forward and make a difference in people's lives. This act of kindness has touched the hearts of many in the community and has inspired others to follow in their footsteps. Suburban Subaru's $21,000 donation is a testament to their unwavering commitment to making a positive impact on the lives of people in the southeast Michigan community. With their continued support, organizations like Gleaners will be able to continue providing essential services to those in need. This act of kindness will have a ripple effect, spreading hope and inspiration to those who need it most.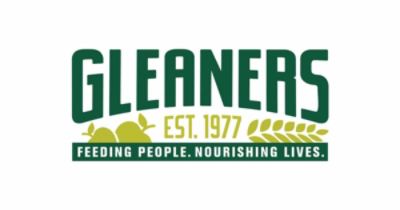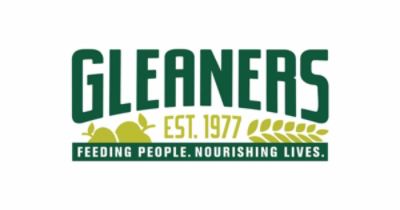 ---
Fighting Food Insecurity One Box at a Time - Eva R
This year, Suburban Subaru is partnering with Gleaner's Community Food Bank of Southeast Michigan to come through in a big way. On November 10th, in the early morning, nine team members from the Suburban Subaru location made their way to a local Gleaner's distribution center to help pack boxes of food for those in need. Gleaner's Community Food Bank is an organization that aims to fight food insecurity. Started in 1977 by Gene Gonya, Gleaner's has been helping to fight hunger in Michigan for over 40 years. So, when the team at Suburban Subaru of Troy heard that Gleaner's needed help, they sprang into action. On that day, November 10th, for two and half hours, Suburban Subaru team members and other volunteers worked to pack 466 boxes of food for the Drive Away Hunger campaign. That amounted to 16,000 lbs of food and will help feed over 600 senior citizens in Michigan! The team at Suburban Subaru, however, wanted to help those in need through Gleaner's even more than just volunteering. They have decided to donate $100 for every Subaru sold between October and December and are currently on track to donate close to $30,000 by the end of the year! That amount could help feed close to 6000 people who are currently experiencing food insecurity.
---
Helping Dogs Find Their 'Fur'ever Home - Eva R
This year, Suburban Subaru has taken the initiative to partner with Almost Home No Kill Animal Shelter for the month of October in honor of Subaru Loves Pets. This shelter is near and dear to the Suburban Subaru team's hearts as many of the team members have pups themselves. They are passionate about animals – enough so that they invited Almost Home to their store on a busy Saturday, October 15th, to host their 3rd annual pet adoption event. The team at Suburban Subaru knows that hundreds of dogs are surrendered to shelters each year, some of which barely have room to take care of them. Unfortunately, due to overcrowding, many shelters are forced to resort to methods that would break anyone's heart. Almost Home No Kill Animal Shelter is an organization that aims to rescue dogs that would otherwise be euthanized because of the overcrowding problem. That Saturday, through their combined efforts, the Suburban Subaru team was able to fill the showroom with people interested in giving these dogs a forever home. 16 dogs – almost every single dog brought by the shelter, were adopted and went home with their new families! The Suburban Subaru team was overjoyed and hope to host Almost Home again in the future!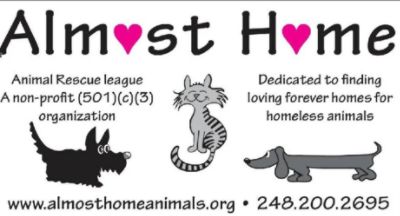 ---
LLS & Subaru Blanket Drop off - Mallory T
We partnered with Subaru of Troy to drop off 80 amazing fleece blankets along with 25 arts and crafts kits for cancer patients at Beaumont in Royal Oak! Suburban Subaru of Troy was so amazing and LLS is so thankful for their continued participation. Thank you again for all you do!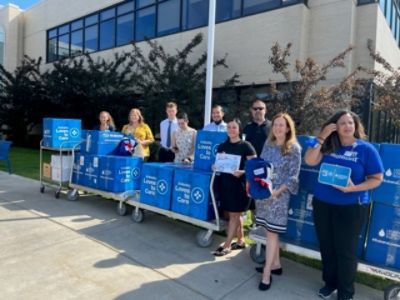 ---
Special Education Teacher wins Teacher of the Year - Jordan H
For the last 4 years, Jordan Holsbeke has been an intensely dedicated Special Education Teacher at Martell Elementary School in Troy, MI. Jordan teaches emotional impairments for kindergarten to 5th grade and works hard to make sure he provides a safe, clean, and educational environment for his special needs students. So, when it came to nominating someone for Teacher of the Year 2022, Jordan was an easy choice. "Jordan Holsbeke treats special needs children with respect and understanding, lifting them up using compassion and care," says Theresa Kling, the parent who nominated him. Kling attested to his ability to connect with not only his students, but the parents of the students as well. Jordan himself attended Troy schools from kindergarten all the way through his high school graduation. "It's a great school district and a great place to work," he said of Martell Elementary and Troy school systems. Of Subaru, Jordan explained he'd been researching which cars made the most sense for him and his family. Jordan said it was a 'big deal' for his family of four to have a car to get around. "The safety ratings, quality, and reviews online were super high," he mentioned. He says that his kids, who are 4 and 7, will be the fourth generation of skiers in their family, so they really needed something that would be able to fit everyone and everything. "Everybody in Special [Education] works really hard and kind of feels like we're the forgotten aspect of schools. We're here to...do what we're expected to and aren't really in it for the recognition, so to have our department recognized for our hard work was really cool," Jordan said. He was incredibly grateful to be gifted the Teacher of the Year Award and Suburban Subaru was proud to provide Jordan with a brand-new Subaru Outback to fit all his needs. Congratulations, Jordan!
---
Subaru Loves to Help: Donating Blood - Eva R
In January, the American Red Cross declared that the United States is experiencing the worst blood shortage in over a decade. Citing a lack of available donors and dwindling staff due to COVID, the nation's blood supply is at one of its lowest levels. When word of this severe shortage reached the employees at Suburban Subaru, they stepped in with swift action. Every year Suburban Subaru holds a blood drive to support its community and while there has always been good turnout, this year, it was extra important. Epitomizing the spirit of Subaru's Love Promise: Subaru Loves to Help, every single employee at Suburban Subaru who was able to give blood registered for our annual blood drive. Employees at The Suburban Collection were also invited and over 100 employees stepped up to register to give blood. They knew that giving blood is absolutely essential to help patients survive surgeries, cancer treatments, chronic illnesses, and traumatic injuries. This lifesaving care starts with just one person making a donation and the employees at Suburban Subaru courageously stepped up to give blood for their community. On February 10th, taking a pause from their busy schedules, each Subaru employee donated their blood to Versiti Blood Centers which would directly go to helping their local communities in Michigan. They truly embodied the Subaru Love Promise by not only recognizing the importance of supporting their community, but by following through and committing to helping out. Suburban Subaru is proud of all those that donated and will continue to support its community by hosting events like annual blood drives.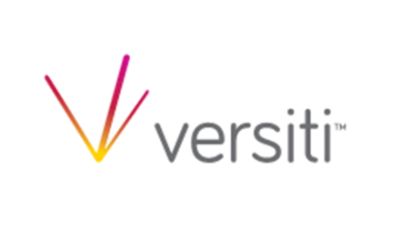 ---
Helping Out in a Time of Hardship - Eva R
Written on behalf of Renee Paquette by Eva Randazzo Renee Paquette has been a customer of Subaru and Suburban Subaru for many years, so when her 2018 Subaru Outback started to experience issues, she brought it into the Suburban Subaru service drive for an inspection – and hopefully – an easy, inexpensive fix. Renee is a Legal Paper Courier, which means she delivers legal documents for attorneys, so her Outback is absolutely essential in Renee's ability to complete her work. Since Renee's work directly involves driving, her 2018 had already exceeded the 100,000 mile limit in her Subaru Added Security Gold Plus protection. After Suburban Subaru inspected her car, they found it was her transmission that had gone bad, and without the protection of her Added Security package, the repair would cost Renee close to $11,000. This was devastating news for Renee, who's amount of available work had decreased due to the Coronavirus pandemic. She didn't know how she would pay for the repair, let alone go without her car (and her ability to do work) for so long while it was being worked on. Renee, however, was not without support. Her Service Advisor, Kris K., stepped in and went the extra mile to support her. Chris was able to bring Renee's situation to Suburban Subaru's attention and they were able to completely cover the entire cost of parts and labor for Renee so she could get back to work. Renee was ecstatic. She said her experience with Kris K. and Suburban Subaru was nothing short of phenomenal. She mentioned she would always be in a Subaru from here on out and continue to service her vehicle at Suburban as long as she could. In her words, "I can't say thank you enough." Suburban Subaru is glad to support its community and the people in it through actions like these and will continue to do so in any way they can.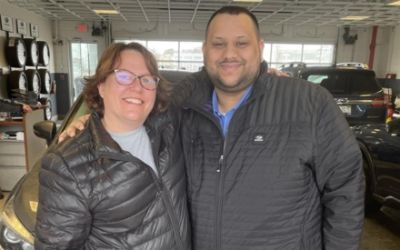 ---
In Support of Detroit Zoological Society - Candice M
This year, we are thrilled to once again partner with Suburban Subaru of Troy for Subaru's Share the Love Event. They have generously partnered with us in support of our mission to demonstrate extraordinary leadership in conservation, animal welfare, education, and environmental sustainability. Subaru Loves the Earth - and so do we!
---
Teacher of the Year - Cynthia S
For 21 years, at Wylie E. Groves High School, Cynthia Sherman has made her mark on the science department. She has inspired many Groves students to pursue careers that are changing and helping the planet through science. Through her dedication with the Groves Green Club and earning "Evergreen Status" (the achievement of 20+ ecological practices and the teaching of educational stewardship building-wide), or addressing water safety in the school district, her decisive focus is that of teacher-leader. Cynthia is more than deserving of this title. So much so, that Suburban Subaru of Troy gifted her an all-new 2021 Subaru Outback-perfect for her outdoorsy lifestyle.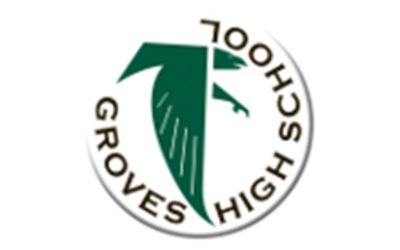 ---